The Two-Step Method Fire Ant Control El m?todo de dos etapas para controlarlas hormigas bravas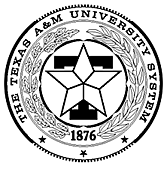 ---
We would all be happier without fire ants. But fire ants are here to stay, so we will have to get used to them. Fortunately, you can control fire ants.
Fire ants are reddish-brown in color. They are small( 1 /16 to 1 /4 inch long) and have a painful sting that produces a white bump within 8 to 24 hours. Fire ants make mounds and their painful stings are a health threat. Fire ants nest near homes and buildings and can cause problems when they search indoors for food and moisture. They also enter air conditioners and other electrical equipment where they can damage fuses and wiring.
Many products are available for controlling fire ants.Most work well when used correctly. It is helpful to know the advantages and limitations of the products.
The two-step method of fire ant control

The two-step method can control fire ants when followed once or twice a year. The first step is to spread a bait insecticide over the entire yard. At least three commercially available fire ant baits can be applied in this way: Amdro ® , Award ® and PT 370 Ascend ® . The best times for applying baits are spring and fall, although you can apply them anytime during the warm season when ants are active.
The second step is to treat each mound with an approved insecticide, such as a mound drench,granular or dust. Apply the insecticide no sooner than 3 days after you apply baits. Treat only the mounds that are causing immediate problems.Most mounds that receive only the bait treatment disappear in time. Leave any mounds that are not killed because they may keep other ants from returning. Here are a few tips on how to use bait sand individual mound treatments most effectively. Remember it is very important always to follow the directions on the label.
Step one: Baits

Use fresh bait from an unopened or tightly sealed container that has been stored less than 2 years. Apply when the ground and grass are dry and no rain is expected for the next 24 hours.
Apply when worker ants are searching for food. To find this out, leave a small pile of bait next to an active mound. If ants remove the bait within 10 to 30minutes, begin treatment. Ants are less active during cold and hot periods (when soil temperature is less than 70 degrees F or greater than 95 degrees F).
In the summer, apply bait in late afternoon or evening when ants are most active. Baits can be applied by hand if you use protective gloves. Spread small amounts over the entire area (about 1 /2 - 3 /4cup of bait per 5,000 square feet). Bait products contain different active ingredients that work in unique ways. Amdro ® is a slow-acting poison that causes approximately 80 to 90 percent of the mounds in a treated area to become inactive within 1 to 5weeks. Award ® keeps queen ants from producing more workers. It may take 5 to 10 weeks or more to see the results, but as many as 90 percent of the mounds may be eliminated. Control may last up to a year.
Step two: Individual mound treatments

There are both chemical and non-chemical methods for treating fire ant mounds one at a time: chemical treatments and non-chemical treatments.
Chemical treatments

Some products are formulated as dusts. Ants walk on the ground and get dust on their bodies and carry the insecticide into the mound. The entire colony should be killed within a few days. To use a dust, spread the recommended amount evenly over the mound. Do not inhale the dust or get it on your skin.
Some chemical products are liquid concentrates that can be diluted with water and then applied to the mound. These liquid mound drenches kill the ants underground. Enough liquid must be applied to penetrate the entire nest (1 - 2 gallons of diluted mixture). Mound drenches generally get rid of mounds within a few hours. When handling liquid concentrates avoid getting the product on your skin by always wearing rubber gloves. Mix the proper amount in a 1- or 2- gallon container. Write "Poison"on the container and do not use it for any other purpose.
Granular products offer another method of getting insecticide into fire ant mounds. The active ingredient in a granular insecticide is released when water is poured over the granules. To treat a single mound, measure the recommended amount in a measuring cup and sprinkle it on top of, and around the mound. Sprinkle water over the treated mound.Do it gently to avoid disturbing the colony and washing the granules off the mound.
Remember, you need to apply the recommended amount of water (1 - 2 gallons) with liquid concentrates and granular insecticides to get good results. The product must completely invade the mound or ants will move to a different site through the underground to avoid the poison.
Non-chemical treatments

Boiling water (about 3 gallons per mound) will eliminate about 60 percent of the mounds treated,but this treatment can be hazardous for the person carrying the water. Be careful not to pour boiling water on grass or other plants. Individual mounds can be moved from problem areas, such as gardens,by shoveling the mounds into a bucket. Sprinkle talcum powder liberally on the inside of the bucket and on the shovel handle to prevent ants from traveling up the handle and stinging you.
Do not use gasoline or other petroleum products for fire ant control. While many of these materials will kill fire ants, they are flammable, will kill grass and other plants around treated mounds and can pollute the environment.
THE TWO-STEP METHOD
STEP 1: Baits
Advantages:
Disadvantages:

Low toxicity
Inexpensive
Treat large areas efficiently

Slow acting, requiring1 to 10 weeks

STEP 2: Mound Treatments
DUSTS
Advantages:
Disadvantages:

No water needed
Fast acting

LIQUID DRENCHES
Advantages::
Disadvantages:

Relatively fast acting
Little surface residue after application

May require handling insecticide concentrates
Labor intensive

GRANULAR MOUND TREATMENTS
Advantages:
Disadvantages:

No mixing required
Little surface residue after application
Relatively fast acting

Labor intensive
Must be watered in

BAITS
Advantages:
Disadvantages:

Can treat inaccessible colonies

Slow acting
Moderately expensive
The information given herein is for educational purposes only. Reference to commercial products or trade names is made with the understanding that no discrimination is intended and no endorsement by the Cooperative Extension Service is implied.
---
Seríamos más felices sin las hormigas bravas. Eninglés se le llama "red imported fire ant" osimplemente "fire ant" a esta hormiga. Pero estashormigas bravas están aquí para quedarse, así quetenemos que acostumbrarnos. Afortunadamente,usted puede controlar las hormigas bravas.
Fas hormigas bravas son de color café rojizo. Sonpequeñas (de 1 /16 a 1 /4 de pulgada de largo) y supicadura dolorosa produce un grano blanco en 8 a24 horas. Las hormigas bravas forman hormiguerosy sus picaduras dolorosas son una amenaza a lasalud. Las hormigas bravas anidan cerca de casas yedificios y pueden causar problemas cuando buscanalimento y humedad adentro. También entran a losacondicionadores de aire y otro equipo eléctrico dondepueden dañar fusibles y alambrado.
Hay muchos productos disponibles para el control dehormigas bravas. La mayoría son eficaces cuando seusan correctamente. Pero es útil conocer las ventajasy las limitaciones de los productos.
El método de dos etapas paracontrolar la hormiga brava

El método de dos etapas puede controlar las hormigasbravas cuando se sigue una o dos veces al a& tilde;o. Laprimera etapa es esparcir un insecticida de cebosobre todo el jardín o césped. Al menos tres cebos,disponibles en tiendas, para la hormiga brava puedenaplicarse de esta manera: Amdro ® , Award ® , y PT 370Ascend ® . Las mejores temporadas para aplicar elcebo son la primavera y el otoño, aunque lo puedeaplicar en cualquier tiempo cálido cuando lashormigas son activas.
La segunda etapa es aplicar un insecticida aprobadoa cada hormiguero, ya sea de remojo, granular, o enpolvo. Aplique el insecticida al hormiguero 3 díasdespués de esparcir el cebo. Sólo aplique el insecticidaa los hormigueros que están causando problemasinmediatos. La mayoría de hormigueros que sóloreciben el cebo desaparecen con el tiempo. Los queno desaparecen pero aún tienen cebo pueden impedirque otras hormigas vengan. Aquí unos consejos encuanto al uso del cebo y los tratamientos parahormigueros indivi uales. Recuerde que es muyimportante seguir siempre las indicaciones en laetiqueta.

Primera etapa: Cebos

Use cebo fresco, cuyo recipiente está sin abrir o biensellado y que no se haya almacenado más de 2 años.Aplique cuando el suelo y el zacate están secos y nohay prognóstico de lluvia por las próximas 24 horas.
Aplique cuando las hormigas obreras buscanalimento. Para averiguar esto, ponga un pequeñomontón de cebo ce ca del hormiguero. Si lashormigas quitan el cebo dentro de 10 a 30 minutos,comience la aplicación. Las hormigas son menosactivas durante períodos fríos y períodos cálidos(cuando la temperatura del suelo está a menos de70 grados F o más que 95 grados F).
En el verano, aplique el cebo en la tarde o alanochecer, cuando las hormigas son más activas.Los cebos se pueden aplicar a mano si usa guantesprotectores. Desparrame cantidades peque&nti de;as sobreel área entera ( 1 /2 a 3 /4 taza por cada 5,000 piescuadrados). Los productos de cebo contienendiferentes ingredientes activos que trabajan demaneras distintas. Amdro ® es un veneno que actúalentamente y causa que aproximadamente el 80 al 90por ciento de hormigueros en un área tratada sevuelvan inactivos dentro de 1 a 5 semanas. Award ®no permite que las hormigas reinas produzcan máshormigas obreras. Puede tomar 5 a 10 semanas o máspara er los resultados, pero hasta el 90 por ciento delas hormigas bravas en el área tratada pueden sereliminadas. El control puede durar hasta por un año.
Segunda etapa: Tratamientoindividual del hormiguero

Hay dos tipos de tratamiento para eliminar loshormigueros de hormigas bravas uno por uno: controlquímico y control sin químicos.
Tratamientos químicos

Algunos productos son formulados en polvo. Lashormigas caminan por el s elo, sus cuerpos se llenandel insecticida y lo llevan al hormiguero. La coloniaentera debe morir dentro de unos pocos días. Parausar el polvo, desparrame la cantidad recomendadauniformemente sobre el hormiguero. No respire elpolvo o permita que toque su piel.
Algunos productos químicos son líquidosconcentrados que se pueden diluir con agua yentonces aplicarse al hormiguero. Estos remojoslíquidos para hormigueros matan las hormigas bajola tierra. Se tiene qu aplicarse suficiente líquidopara penetrar el nido entero (1 a 2 galones demezcla). Por lo general, los remojos deshacen elhormiguero dentro de unas pocas horas. Al aplicarlíquidos concentrados, evite el contacto del productocon la piel. Siempre use guantes de hule. Mezcle lacantidad apropiada en un recipiente de 1 o 2 galones.Escriba "Veneno" en el recipiente y no lo use paracualquier otro propósito.
Los productos granulares ofrecen otra manera deaplicar insectic da a hormigueros. El ingredienteactivo en un insecticida granular se suelta cuandose le aplica agua. Para tratar un solo hormiguero,mida la cantidad recomendada en una taza de mediry aplíquela sobre y alrededor del hormiguero. Rocíeagua sobre el hormiguero. Hágalo suavemente paraevitar perturbar a la colonia o desparramar losgránulos.
Recuerde, necesita aplicar la cantidad recomendadade agua (1 a 2 galones) con insecticidas líquidosconcentrados y granulares para obtener buenosresultados. El producto tiene que penetrarcompletamente el hormiguero; si no, las hormigas semoverán a un sitio diferente por debajo de la tierrapara evitar el veneno.
Tratamientos sin químicos

Agua hirviente (aproximadamente 3 galones porhormiguero) eliminará cerca del 60 por ciento de loshormigueros tratados, pero este tratamiento puedeser peligroso para la persona que carga el agua.Tenga cuidado de no echar el agua hirviente al zacat u otra planta. Hormigueros individuales se puedenmover de lugar al usar un pala y una cubeta. Rocíetalco en el interior de la cubeta y el mango de la palapara prevenir que las hormigas suban a picarlo.
No use gasolina o otros productos de petróleo parael control de la hormiga brava. Muchos de estosproductos matan a las hormigas pero son inflamables,matan el zacate y otras plantas alrededor de loshormigueros y pueden contaminar el medio ambiente.
EL METODO DE DOS ETAPAS
PRIMERA ETAPA: Cebos
Ventajas:
Desventajas:

Baja toxicidad
Barato
Se aplica a áreasgrandes eficientemente

Lento, requiere 1 a 10semanas

SEGUNDA ETAPA: Tratamiento para los hormigueros
POLVOS
Ventajas:
Desventajas:

No se necesita agua
Rápido

Deja residuo en lasuperficie

REMOJOS LIQUIDOS
Ventajas::
Desventajas:

Rápido
Poco residuo en la superficie después de la aplicación

Puede requerir que apliqueinsecticidas concentrados
Trabajo intensivo

INSECTICIDA GRANULAR
Ventajas:
Desventajas:

No se necesita mezclar
Poco residuo en la superficie después de la aplicación
Relativamente rápido

Trabajo intensivo
Se necesita regar

CEBOS
Ventajas:
Desventajas:

Puede aplicarse a hormigueros inaccesibles
La información dada aquí es solamente para propósitoseducativos. La referencia a productos comerciales o marcasregistradas es hecha con el entendimiento de que no hayintención de discriminar y no significa que el Servicio deExtensión Cooperativo promueva estos productos específicos.
Texas Agricultural Extension Service
T e Texas A&M University System Servicio de Extensión Agrícola de Texas
El Sistema de Universidades de Texas A&M
---
Adapted from TAEX publication L-507 0 The Two-Step MethodDo-It-Yourself Fire Ant Control for your use by Ana A. DeLuna,Extension Assistant in Communications. Graphic design byRhonda R. Kappler.
Una Vida Mejor project activities are supported by a grantfrom the W. K. Kellogg Foundation.
Educational programs conducted by the Texas AgriculturalExtension Service serve people of all ages regardless of socio-economiclevel, race, color, sex, religion, disability, or national rigin.
Adaptado y traducido de la publicació n The Two-Step MethodDo-It-Yourself Fire Ant Control L-5070 del Servicio deExtensión Agrícola de Texas para su uso por Ana A. DeLuna,Asistente de Extensión en Comunicaciones. Diseño gráfico porRhonda R. Kappler.
Actividades para el proyecto Una Vida Mejor son patrocinadaspor una subvención de la Fundación W. K. Kellogg.
Los programas educativos dirigidos por el Servicio de Extensió nAgrícola de Texas sirven a personas de todas las edades sindistinción del nivel socioeconómico, raza, color, sexo, religión,impedimento u origen nacional.
Disclaimer and Reproduction Information: Information in NASD does not represent NIOSH policy. Information included in NASD appears by permission of the author and/or copyright holder. More