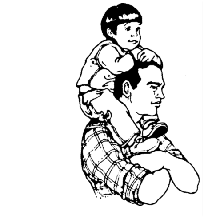 The first three years of a child's life are probably the most important. Simple, everyday activities are the basis of a child's later development.All children are different and grow at their own pace. Don't worry if your children aren't doing the same thing as other children at the same age.

While growing, your children will need:
love, guidance and discipline,
food and sleep,
a safe place to live and play,
and people to play with and talk to.