The Pacific Northwest Agricultural Safety and Health Center (PNASH) and Radio Cadena (KDNA) offer three Spanish audio programs (avaiablie with English transcripts) on important health and safety issues faced by farmworkers and their families. Each story holds lessons on how to stay safe.
Recommended users:
Radio Stations Serving Spanish Speaking Listening Audiences
Health and Safety Trainers
Community Health Workers
Reality Tales – Audio Library: LISTEN and LEARN.
An 
Original 
Radio
 Drama
 written
 by 
Teodora
 Martinez‐Chavez 2/25/2009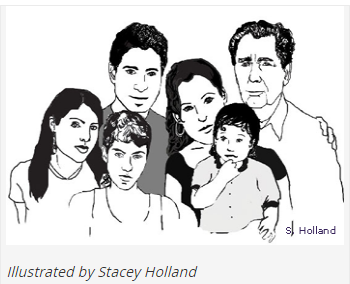 This family of six lives in a house on a ranch. They have the same dreams and goals as many other families that immigrate to America in search of work. Listen as they cope with a variety of issues common to farm workers.
Drama 1: Pesticides Sr. Chavira is a farmworker on an orchard. His compadre, Oswaldo, becomes ill from handing pesticide containers without wearing protective gloves. Sr. Chavira learns how to prevent pesticide overexposure from the doctor at the local clinic.
Radio Novela/ Drama #1- Pesticides
Publication #: August 19, 2016
---