Agriculture requires a lot of work, and shortcuts may be tempting, but they are often dangerous. Bypass starting is one of the more hazardous shortcuts.
In bypass starting, you touch a wrench or a screwdriver to the terminals of the starter motor, to the solenoid of a tractor, or to other equipment. This bypasses all tractor-neutral starting switches. Sparks fly and electricity snaps as the circuit is completed, the starter engages and the engine starts. The term "bypass starting" points to its danger. It bypasses all the safety-start and neutral-start switches in the tractor's electrical and hydraulic systems. The problem comes when a person tries to bypass-start a tractor or other piece of equipment that is in gear. The person can then get pulled down by the drive wheel, be crushed, or be injured or killed. The runaway tractor can also injure or kill others in the area.

Often operators or mechanics bypass-start an engine because of a maintenance problem with the tractor's neutral-start switch. It's a good idea to immediately repair mechanical problems that might make bypass starting tempting. The total number of injuries and deaths involving bypass-starting is small, but every one that does occur could have been avoided.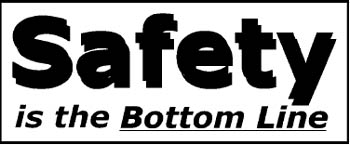 For More Information

For more information about tractor safety, visit the Florida AgSafe Network Web site:

http://www.flagsafe.ufl.edu

The following publications are available at your county Extension office and at the EDIS Web site, <http://edis.ifas.ufl.edu>. (IFAS Publication Numbers are in parentheses after the titles. The second set of parentheses contains the Web address at which the publication can be viewed.)
Publication #: AE299
---