Your eyes are the only ones you will ever have. They are not replaceable. If you want them to last a lifetime, you need to protect them now.
Recognize situations that are dangerous to your eyes.
Working in or around tree branches
Using power tools like drills, grinders, saws, etc.
Using hand tools like chisels, axes, any tools you strike
Pouring, mixing, or applying chemicals
Using a chain saw
Using a string trimmer
Welding
Anywhere a flying particle could hit you in the eye
Anywhere you could get poked in the eye
Anywhere chemical splash or spray could hit you in the eye
Being in the sun for extended periods of time (ultraviolet radiation)
Always use proper eye protection
Approved safety glasses (not simple sun glasses or eye glasses) are needed to protect against flying particles or being poked.
Protection from the side is needed as well as from the front.
Goggles and face shields are even better when working with lots of flying particles, like around metal chips, in very dusty environments, or when pouring or mixing chemicals.
Properly tinted safety glasses for outdoor use are needed to protect against ultraviolet rays.
Welding requires special welding helmets and lenses. When chipping slag from a weld, always have eye protection.
Certain chemicals require special chemical goggles. Never take shortcuts
It only takes one chip or poke to destroy an eye.
Don't skip eye protection just because you are in a hurry or only drilling one hole, making one saw cut, or doing something for a very short period of time.
Always ask a supervisor if you have a question.
---
Safety Training for Employers and Supervisors of Adolescent Farmworkers
Funding provided by National Institute for Occupational Safety and Health, grant no. 5 U50 0H008107-02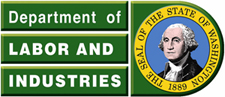 Publication #: 5 U50 0H008107-02
---