A shop has many potential hazards. To work safely in the shop, you need to know what you are doing and follow safety procedures.
Don't play around or distract others who are working.
Don't wear loose clothing, jewelry, or long hair around power tools.
Only use tools you have been trained to use.
Use the correct tool for the job, and be sure it is properly adjusted. If you are not sure, ask your supervisor.
Use the proper personal protective equipment for the job, like safety glasses or hearing protection – ask your supervisor before you start.
Broken, worn, or improperly adjusted tools should not be used – tell your supervisor.
A sharp tool is safer than a dull one, because you won't need to fight it – tell your supervisor if tools need sharpening.
Electrical cords should not be broken or frayed, and three prong plugs should have all three prongs. Don't unplug them by pulling on the cord.
Keep guards and shields in place on power tools, air compressors, and other shop equipment.
If you must work under or around a raised machine, be sure it is safely supported by blocks or jackstands. Machines that can roll should be chocked.
If you are working on a powered machine, follow lockout/tagout procedures so it cannot be started. Ask your supervisor if you don't know how.
Never leave a running power tool unattended.
Housekeeping Tips:
Handle and store flammable liquids safely.
Clean up spills immediately and store oily rags in a covered metal container.
Put tools away, and keep the floor clear of grease, loose parts and tripping hazards.
Report all injuries to your supervisor.
---
Safety Training for Employers and Supervisors of Adolescent Farmworkers
Funding provided by National Institute for Occupational Safety and Health, grant no. 5 U50 0H008107-02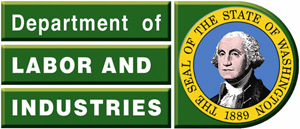 Publication #: U50 OH07544
---